'GROWING GOOD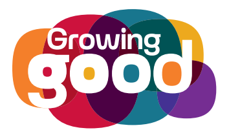 OUR LENT STUDY FOR 2023
Joining a Lent Study group is a good opportunity for all of us to share our faith and to get to know each other better. The purpose of the Course is to help us explore how St Andrews can be faithful and fruitful in our Community of Roxbourne.
The practical details
We will meet for five weeks during Lent. Each weekly session will last approximately 90 minutes and include a short video, a Bible passage, discussion and prayer, as well as stories from other Churches across the UK. (There is a link to the details of each session below)
How can I join a group?
There is a sign-up sheet at the back of Church, showing the arrangements for each Group. Click GROUPS to see when/where the Groups are meeting. As in previous years we will make a commitment at our service on the Sunday before Lent (19th February), by completing an individual sign-up sheet which is then offered at the Altar.
Click HERE to see more details about each session