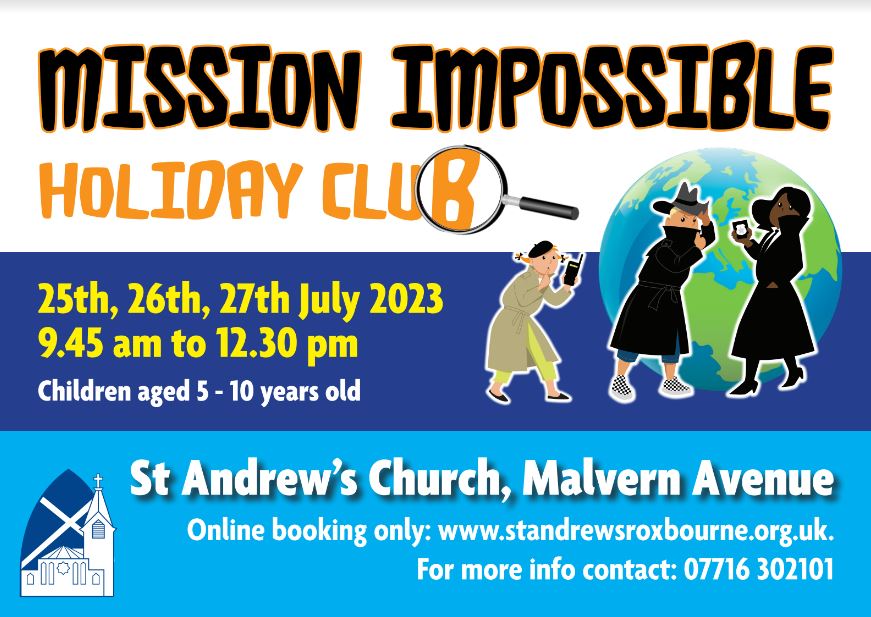 Come and join us as we become Special Agents to share in what would seem the Impossible Mission to tell the world about God's love. Through games, craft, drama, challenges and fun we will learn how the first disciples began this mission.
The Holiday club is now full. However, we have a reserve list so please complete the form and we will advise you if a place becomes available.
You can only register online.....
click here to register
You will receive an email to confirm your child's place.
For more information contact Barbara on 07928277715